Blogs are one of the main content strategies. They help you build up the SEO value of your website, show your customers that you understand them, and generate content that can be repurposed into emails, newsletters, social media posts, and more. But, how do you define blog goals for your site or company?
That's what this article helps you do. Blog goals will differ depending on the age of your blog, how your site is monetized (or if it is at all), and the purpose of your blog.
What is a blog goal?
Whenever you set up a blog, or even just write a new article for the blog, you should have a purpose in mind. Each article should be doing something for your business. This is the essence of a blog content strategy. Here's a quick breakdown of the goals.
Blog
The overall goal of your blog should be defined around the business. Let's take a look at three specific blog monetization strategies: organic marketing for a business, referral marketing, and selling ads.
Organic marketing: If you are trying to build an organic marketing channel for your business, then you should be looking to attract the right visitors to your website, and ideally at every point in the sales funnel.
Referral marketing: Referral marketing is about driving traffic to other websites and then getting a commission if the visitor converts. Most companies will offer you a 30-day cookie, which means that any sale generated from that visitor over the next 30 days will be attributed to you. In this case, you should look to win the top of the funnel with "informational" instead of "commercial" or "transactional" keywords. I'll get into that a bit below.
Selling Ads: This is the hardest to achieve but also the most straightforward. Since you are looking to sell eyeballs, you really just need to generate a lot of traffic—but any traffic. It can be hard to get many clicks, so this is by no means easy, but the type of traffic doesn't matter as much.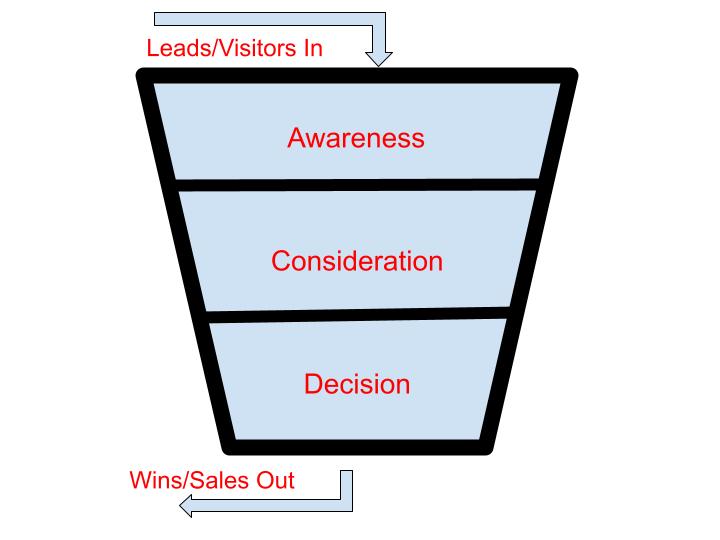 I discuss it at length in another article about building out a content map. You should definitely give that a read if you are just starting to create your blog.
Article
Goals for individual articles in your blog are a little different. That's because there are many different types of articles, as well as different levels of effort placed on them.
However, here are some general best practices that are applicable to all articles:
Every article should move the blog forward. There's no room for wasted posts in a blog because Google judges your SEO (search engine optimization) based on the total value of your website considering its total size. If you have some non-performing articles, consider redirecting them.
Every article should be posted with your buyer persona in mind. If you are looking at a specific audience, then the audience needs to be at top of mind when you write. The level of formality of your writing, the difficulty of the prose, even American vs. British spelling and grammar should be selected considering your audience.
Interlinking is key. Interlinking is linking one article to another on your blog, as well as linking between different pages on your website. This helps Google's bots navigate through your website and improves the overall SEO value. Don't believe me? Look at my portfolio. Every single article is interlinked!
Blog goals by article type
I'm not going to go through every possible type of article, but here are some of the basic ones. Each article type has its own blog goals.
Marketing articles
These are your basic blog articles, which are designed to direct as much of the right traffic as possible to your website. Building up the value of your organic traffic is an important part of any marketing effort.
It starts out slow but builds steam and at some point will even surpass the value of paid media if done correctly. In the case of marketing articles, the goal is simple: get as many people as possible onto the website, so long as they are the right type of traffic.
As mentioned above, if you sell ads, then everyone is the right type of visitor. However, if you are a B2B SaaS company, then the traffic needs to be reflective of a specific market niche. In this case, your keyword research, writing style, etc. should all be designed to attract those who are currently looking for your product or might be in the future.
Recruitment articles
If you are a fast-growing B2B SaaS startup (my favourite type of business), then recruiting can be difficult. While I wouldn't want to saturate the marketing value of your blog, I do think there's room for a "company culture" article every three to six months. These articles can link to the career page, list current or evergreen recruiting needs, and generally show off just how great life at your company is. 
Success story
Success stories, or testimonials, are a great marketing and sales tool. They show your prospects how current clients are using your service, as well as just how great a vendor you are. They should include use cases, great quotes, and when possible comments on working with your Customer Success Team.
If you haven't done much success story writing, here's a great testimonial template for B2B SaaS companies.
News articles
News articles are a PR play. You want to announce major partnerships, a new series of financing, or the hiring of an expert. These articles tend to be short and sweet, and they are aimed at being picked up by a lot of news sites.
News articles are primarily aimed at getting backlinks and buzz, but their value is very short lived. Don't expect the backlinks from news articles to keep value in the long term. The best way to use news articles is to capitalize on the PR buzz with a major push for longer lasting backlinks.
Product update articles
These articles are mainly published to let your current clients know what is new in your product as well as let prospects know that you are constantly releasing new and great features. These articles offer a great opportunity to interlink between your blog and different product and feature pages.
Blog goals by effort level
Not everyone has the time and money to publish an article every day, week, or even month. Thankfully, you don't always need to post completely new content. Google loves "content renovation", which is basically a full update and edit of an older article that is given a new publish date.
New articles
New blog articles require a lot of effort. You need to find keywords, vet them, do research, write and edit multiple drafts, find or create images, and then publish the article. To make that effort worthwhile, the blog goals should be higher.
One way to get the most out of these blogs and guarantee your goals are reached is to write evergreen content.
Evergreen content definition: Evergreen content is writing that remains relevant over time because it is not tied to specific events.
Renovated articles
When you don't have time to write a new article, or you have articles that are not meeting their blog goals, it is time to renovate them.
These are somewhere between a light edit and a full rewrite. Basically, you audit the article for its impact, define a primary keyword as well as secondary ones, and then reoptimize the article to better hit the search intent.
Once you update the publish date and request Google recrawl the article, it is treated as new. If you have lots of evergreen content, by year three or four of your blog, you can be doing 80% or more renovations and only write the occasional new article.
Blog goals by search intent
SEMrush defines four types of search intent. I've left off navigation as it isn't relevant here (basically asking for directions). Here's how they define the other three:
Informational: The user wants to find an answer to a specific question.
Commercial: The user wants to investigate brands or services.
Transactional: The user wants to complete an action (conversion).
The way you write and how you define the goals for your blog article should take into consideration the types of intent. Since transactional and commercial keywords are tied to lead generation, they tend to be highly competitive and difficult to win. Informational articles can be immensely valuable to businesses, but it can be hard to evaluate their value at the revenue level.
You should be writing articles that hit keywords across these types (and navigational too if you have a Brick and Mortar location). That way no part of the sales funnel is being ignored.
Tip: Try to make the CTAs (calls to action) relevant to the type of search intent.
How do you track blog goals?
To track your blog goals, you need to have a blog planner. The blog planner will help you in each stage of the publishing process and make sure that the blog stays on goal.
Indeed, while the blog itself has a goal, as does each article, let's not forget the goals of the blogger. If you want to publish an article every week, then the blog planner can help with these types of goals.
When we are looking at the metric goals (clicks, impressions, click through rate (CTR), average position, etc.), you'll need access to two Google tools:
Outside companies can help with this, but the data will always be more accurate if you go to the source. While you can track and look at the data in these tools, I recommend setting up some spreadsheets to track changes yourself.
Google Analytics 4 seems to be a lot better for creating the visualizations you need, so this might not be needed in the future, but for now I like to have the data in a spreadsheet. It'll also help for comparisons, as well as tracking older data (Google Search Console only gives you 16 months of information).
Blog goals focus your efforts
Consider why you have a blog. Then, ask yourself what results would make you happy. Finally, put some hard numbers down. If you don't do these exercises first, you won't get the most out of your blog. If you need help with this, please reach out to me on LinkedIn. I have experience starting blogs, as well as taking control of aimless ones and putting them on a logical and profitable path.